We're excited to introduce a new experience for Disqus on mobile phones, which will greatly enhance your mobile experience in many ways. But sometimes switching to new features can be surprising for folks. To help you and/or your community better understand how things work, we've outlined some details on what to expect from the new mobile view.
What does it look like?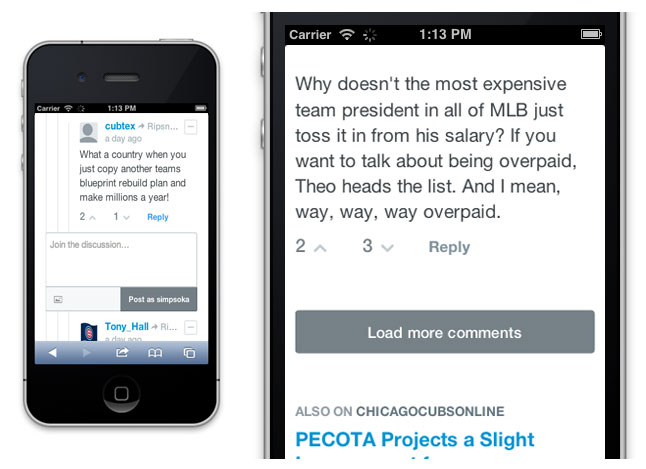 How does it work?
The new experience is designed specifically for mobile users. It introduces larger text that improves readability. The buttons are more prominent and larger, which aids interaction on a touch device. Indentation for long conversations with many replies only goes to three levels deep, so you can follow the conversation without having to read vertically. We've also added reply lines, to help indicate which comments are part of a larger discussion. Finally, we limited the initial amount of comments that are shown to 20. When you get to the end of the comments section, if there are more than 20 comments, you can see them by pressing the "Load more comments" button.
Where can I send feedback?
Love it or hate it, we want to hear your feedback! For general observations and feedback, please send an email to mobile-feedback@disqus.com. For technical issues, please contact our Product Support team.